WELCOME & THANK YOU! We're excited about dinner!
HERE'S SOME NEXT STEPS TO MAKE THE MOST OF YOUR MEAL PLAN
---
1
Stock the Pantry.
We use 20 staple ingredients week after and having them on hand will make cooking much easier. Download The Pantry 20 Checklist and check out some of our recommendations for great quality for good value. Most subscribers already have most of these ingredients on hand  and over the next few weeks, you'll get everything in place for great weeknight meals.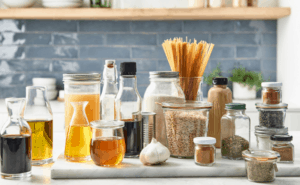 2
Mark the Calendar.
It helps if you choose a time to set aside We give you a step by step guide to prep the entire week's meals. It takes an hour at the start of your week to save you valuable time during busy weeknights.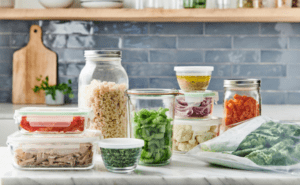 3
Scan the Plan.
Download the current meal plan and get acquainted with how we dinner. Prep is broken down by week or by day and the shopping list will give you an average price per meal.  Get to know the layout and cooking will be easier.
New Meal Plans Are Posted Fridays by 9AM Pacific